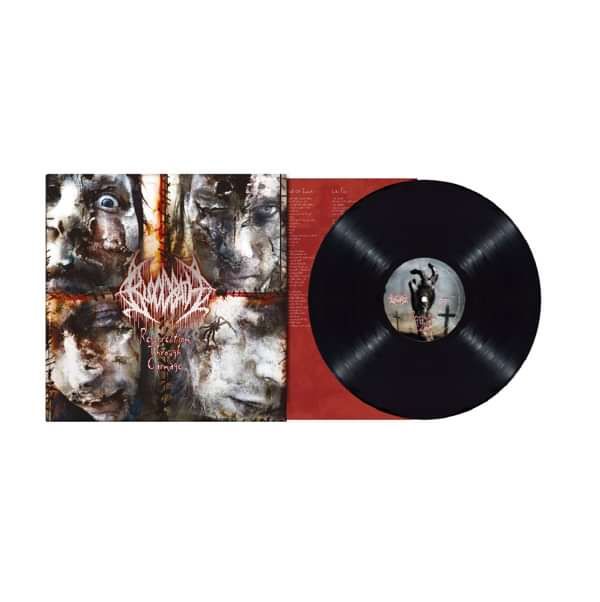 Bloodbath - 'Resurrection Through Carnage' Black Vinyl
Bloodbath's 2002 debut full-length studio album marks its 20th anniversary, presented on limited silver vinyl.

Bloodbath is a titan of death metal from Stockholm, Sweden, notable for the inclusion of Katatonia and Opeth members and, in their recent era, welcoming Nick Holmes of UK doom legends Paradise Lost to join in with the brutality. Formed in 1998 with a mutual fascination for horror & the glory days of death metal from classic bands such as Entombed, Morbid Angel, Cancer & Autopsy, Bloodbath has remained a leading light of extreme metal since their 'Breeding Death' EP was unleashed back in 2000, and a formidable force for over 20 years, cemented in recent times by their 'Grand Morbid Funeral' (2014) opus and its follow-up, the even blacker-hearted 'The Arrow of Satan is Drawn' in 2018.

Debut album 'Resurrection Through Carnage' was released in 2002, and built on the foundations laid by the 'Breeding Death' EP, with a continuation of the classic old school Swedish sound and d-beat style, whilst notably establishing a maturity and identity of their own. The album introduced more dynamic and controlled, groove-laden passages and melodic/atmospheric texturing, whilst still infusing the compositions with influences from the genre's glorious past.

As with 'Breeding Death', Bloodbath's line-up of Anders Nyström and Jonas Renkse of Katatonia, Mikael Akerfeldt of Opeth, and Dan Swanö of Edge of Sanity remained, with production and engineering duties once more handled by Dan Swanö and the band.




Track listing

Side A
1. Ways To The Grave
2. So You Die
3. Mass Strangulation
4. Death Delirium
5. Buried By The Dead

Side B
1. The Soulcollector
2. Bathe In Blood
3. Trail Of Insects
4. Like Fire
5. Cry My Name

Cat number: VILELP979
UPC: 801056897916