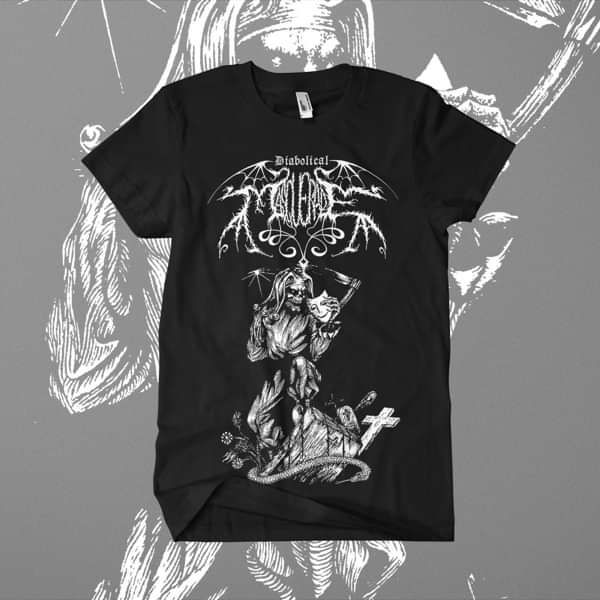 Diabolical Masquerade - 'Demo' T-Shirt
An unreleased design from 1995 which was supposed to be the first shirt ever printed. Buried and forgotten for 25 years… Until now!

PRINT ON DEMAND ITEM
Shirt Type: Gildan Heavy
Colour: Black
Design printed direct to garment (DTG)
This item is printed to order and is therefore not returnable unless there is a production defect or it arrives damaged.